Space Sciences
---
Upper Atmospheric and Space Science Instrumentation – University of Illinois
Designed, built, programmed and analyzed data from rocket-borne microprocessor experiment at the University of Illinois, 1981. The microcontroller gathered data from solid-state energetic particle detectors.
The picture below shows the rocket payload with U of I staff members, Gus and Norm next to a young Frank Braswell on the right. Graduate student Chris Durkin is kneeling in front.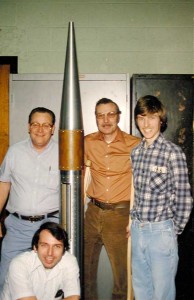 The rocket data were processed and plotted, as shown in the image below.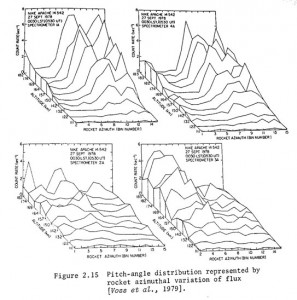 The image on the left below shows the microprocessor module with one of the boards, and the magnetometer extended. The internal section of the rocket payload is pictured on the right showing one of the booms partially extended.
---
Upper Atmospheric and Space Science Instrumentation – Lockheed
Worked on initial instrumentation hardware gate-array design for the SEPS project (part of the Upper Atmospheric Research Satellite) at Lockheed, 1990. The gate arrays were designed to interface with a two dimensional grid of energetic particle detectors.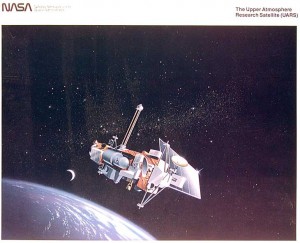 Also worked on the ground station interface support system used for communicating with the instrument. The interface board was designed with Altera programmable logic arrays pictured below.