A New Pumper's Friend® Website!
Come to our new website
at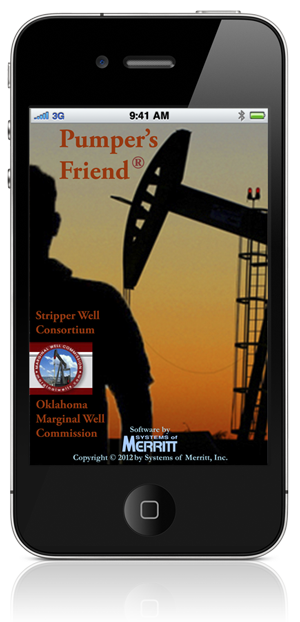 All content has been transferred to the new site.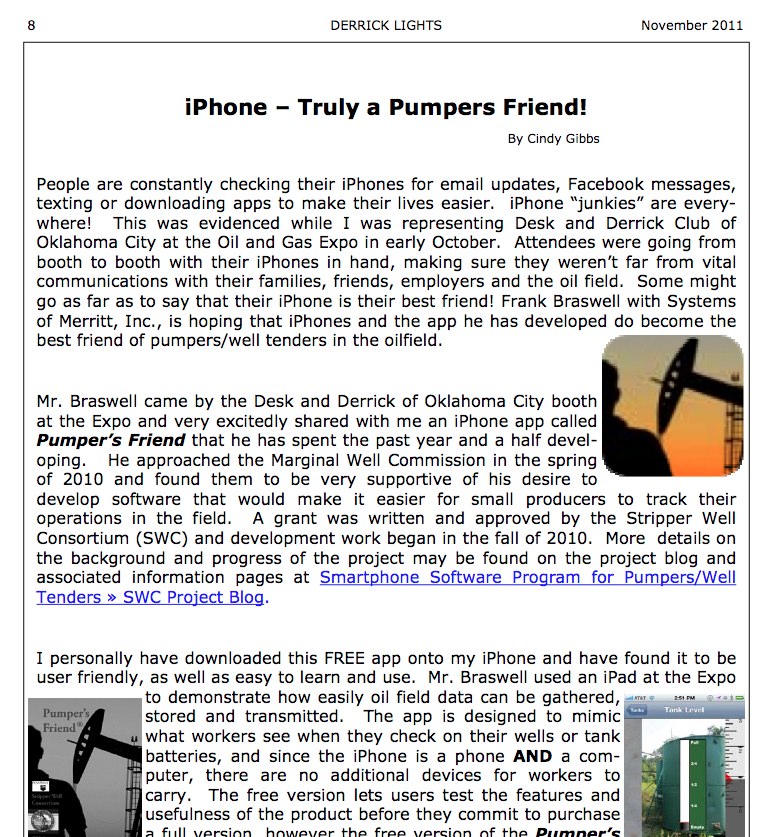 In their November newsletter, the Oklahoma City Desk & Derrick Club reviewed the Pumper's Friend® iPhone app. Look for the article by Cindy Gibbs on page 8. You can read the full article at this link: http://bit.ly/uDIaZf.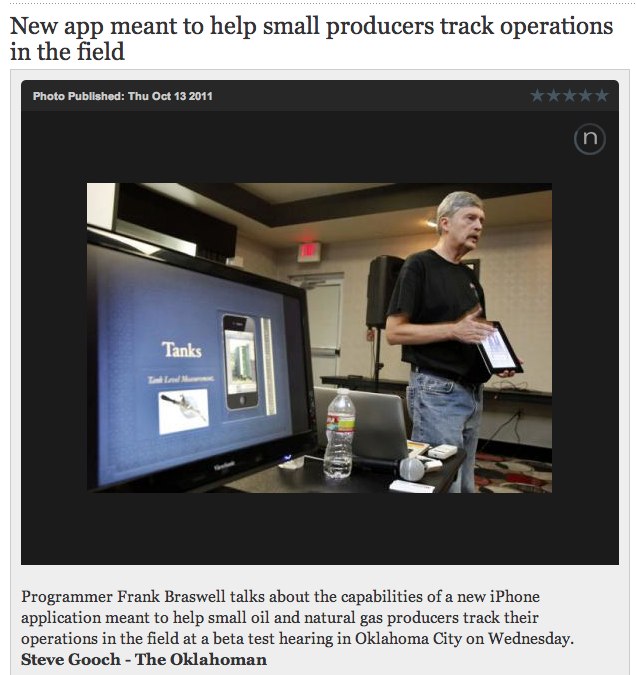 The Oklahoman Interview On October 12, Jay Marks interviewed me about the Pumper's Friend® iPhone app, for an article in The Oklahoman. Steve Gooch captured a great image from my training seminar in Oklahoma City on October 12. Read the entire article at: The Oklahoman Interview.