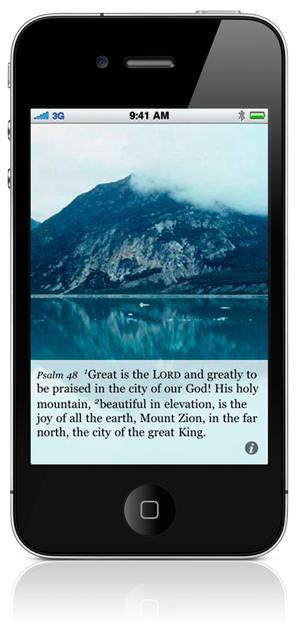 We use the word "great" to describe people: "He was a great baseball player," or "She has a great voice." It is used to describe things like: "That is a great car," or "We saw a great movie."

While the word "great" elevates the person or thing above the ordinary, I feel that words fail us when trying to describe the greatness of God. Nor are there words that can fully express praise due to God, as in "greatly to be praised."

In the Scriptures, mountains are frequently associated with the worship of God, such as Mount Zion in this Psalm. When we look at a mountain, such as the one in this picture, we think about massive, immovable, tall, and "great."

However, give me the tallest mountain, and God is greater. Give me the greatest man alive today, and God is greater. Let me praise God with all my strength, and I can scarcely express my thanks for the "great" salvation God has given me.

Dear Lord, Help me understand your greatness that I may praise you more and more each day. Amen.
---
I hope you have been blessed by Psalm 48 and the accompanying image taken from the Psalm Daily Quotes ESV iPhone app. Please visit our blog, twitter, or Facebook page regularly and pass these posts on to friends that need an encouraging word.