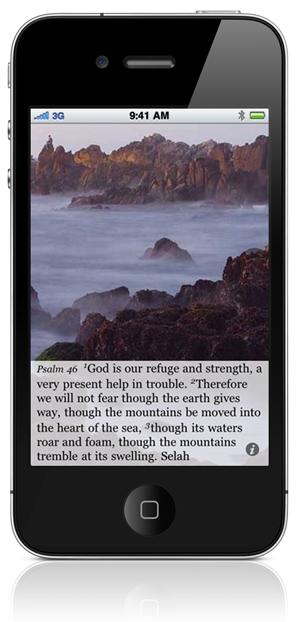 A refuge is a place of safety and shelter. It is a place that offers protection from any dangers that may affect us from outside. It is a place where we can find rest.

An example of refuge for many of us, would be the arms of our parents when we were young. They were arms that would comfort us when upset, and protect us when threatened. It is the instinct of a parent to protect a child from harm by wrapping their arms around the child, in times of trouble.

To a young child, the arms of the parent are strong. To the child, a father's arms are the strongest in the whole world. The same arms that can lift heavy weights and wield hammer and tong, can gently lay a sleeping child to rest.

In this picture, there is power to destroy in the waves and rocks. No ship would dare to venture there. On our TV sets, we can witness first-hand the power of nature in natural disasters. We can see and feel the fear from events such as earthquakes, volcanoes, floods, tsunamis, and great storms.

Yet even in the midst of such violent natural disasters, "God is our refuge and strength, a very present help in trouble." If God cares about us in the midst of big events, perhaps He even cares about all the little things that happen to us.

Dear Lord, Wrap me in your arms, not only during the times of turmoil, but also during the little trials that come during each day. Be my refuge during them all. Amen.
---
I hope you have been blessed by Psalm 46 and the accompanying image taken from the Psalm Daily Quotes ESV iPhone app. Please visit our blog, twitter, or Facebook page regularly and pass these posts on to friends that need an encouraging word.