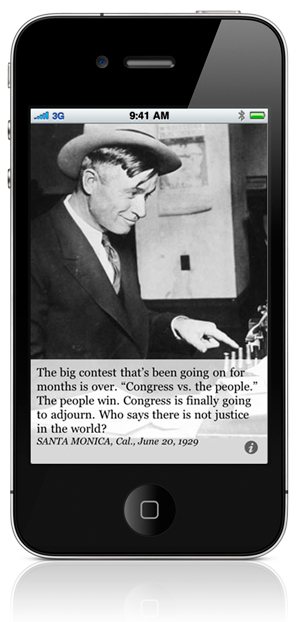 Just about the time you think you've won the "big contest" as Will Rogers says, something else pops up. It's like that "hit the gopher" game. No matter how many times you knock the gophers back into their holes, more keep popping up.
We thought we had health care knocked down, and at the last minute it popped up and passed. Now there are "health gophers" popping up all over the place; in the congress, courts, radio, TV, doctors offices, insurance agencies, internet blogs, etc.
In the last election, lots of gophers got whacked, but then all those whacked lame gophers popped back up for one last bit of mischief. Now the budget gophers, tax cut gophers, clean air gophers, deficit gophers, and a hundred others are showing up. You can't walk a straight line across the lawn in D.C. without stepping in a hole.
The people are trying to win, but nowadays, even when Congress adjourns, gophers still play their games.
I have faith that the American people will overcome this gopher challenge, and pound those rascals permanently into the ground. Unless, of course, gophers are declared an endangered species by the Department of the Interior.
---
The image was taken directly from pictures at the Will Rogers Memorial Museum archive. I apologize for the quality of the image, but this is exactly what the 1920s photo looked like when I scanned it. In the hundreds of images contained in this iPhone application, I wanted to share as many different Will Rogers photos as possible from as wide a variety of times and situations – movies, cowboy, vaudeville, with famous people, and family scenes.
Will Rogers is a man worth remembering, and quoting. His wit, humor and insight into life will amaze and astonish you. His life will inspire you. Watch for new blog posts from my Will Rogers quotes collection.
I hope you have enjoyed this quote from Will Rogers and the accompanying image taken from the Will Rogers Daily Quotes iPhone app. Please visit our blog, twitter, or Facebook page regularly and pass these posts on to friends that might enjoy a bit of wisdom from Will Rogers.