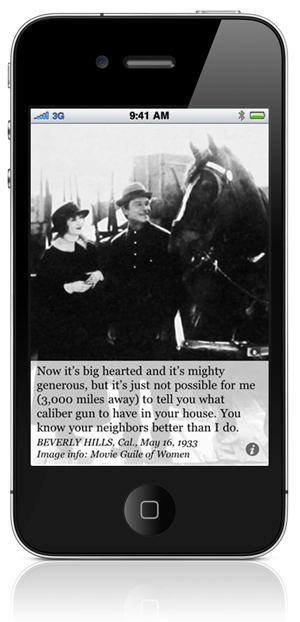 In Rogers' day, disarmament was a leading issue. In the period after WWI, there were numerous peace conferences. Rogers would attend and report on the proceedings with his characteristic wit and humor. Rogers saw the futility in nations trying to regulate how many battleships and weapons a country should have, and that it was no guarantee of a peaceful future.

Today the weapons are bigger, nuclear, and more destructive. Today we talk about nuclear disarmament. But the issue gets more complicated. Do we demand Israel exercise restraint when attacked? Do we ignore nuclear Iran's  threat to wipe Israel off the face of the earth? Should we unilaterally disarm, in hopes that others will follow?

The U.S. is a good country, and a strong U.S. presence around the world tends to be the most effective way to keep peace. Our national interest is served and the world is a better place. A weak U.S. will make the world a more dangerous place where rogue nations think they can dictate international policy that is a threat to the U.S. and our allies. Which way are we headed?
---
Image Information:
The image of Rogers is from his 1921 silent film 
Guile of Women
. Rogers plays a Swede named Yal who travels with a friend to America to seek his fortune. After misfortunes in love and business, his girlfriend finally arrives from Sweden.
I hope you have enjoyed this quote from Will Rogers and the accompanying image taken from the Will Rogers Daily Quotes iPhone app. Please visit our blog, twitter, or Facebook page regularly and pass these posts on to friends that might enjoy a bit of wisdom from Will Rogers.